Hockey University is a coaching cooperative aimed at improving the life and athletic performance of hockey players in the Ann Arbor area.
Founded in 2002 by Carrie Keil, Hockey University represents an intensive summer skill development program for youth. This is not just a week-long camp, but a summer experience where athletes train hard and improve. We provide both on and off ice training through the use of functional strength training, the skating treadmill, dry-land stickhandling and shooting, and the strideboard. Athletes come away with improved agility, speed, hockey-specific skills, and a stronger sense of self-esteem and confidence.
Hockey University is also about giving 100%. We teach our students that what you put in, is what you get out. Players are tested on-ice at the beginning and end of the summer so that players and their parents can see their effort and improvements reflected in positive numbers.
Over the last sixteen years, it has been rewarding to work with students as they grow both as people and as hockey players. We look forward to continued success and improvement in the years to come!
2019 Season Updates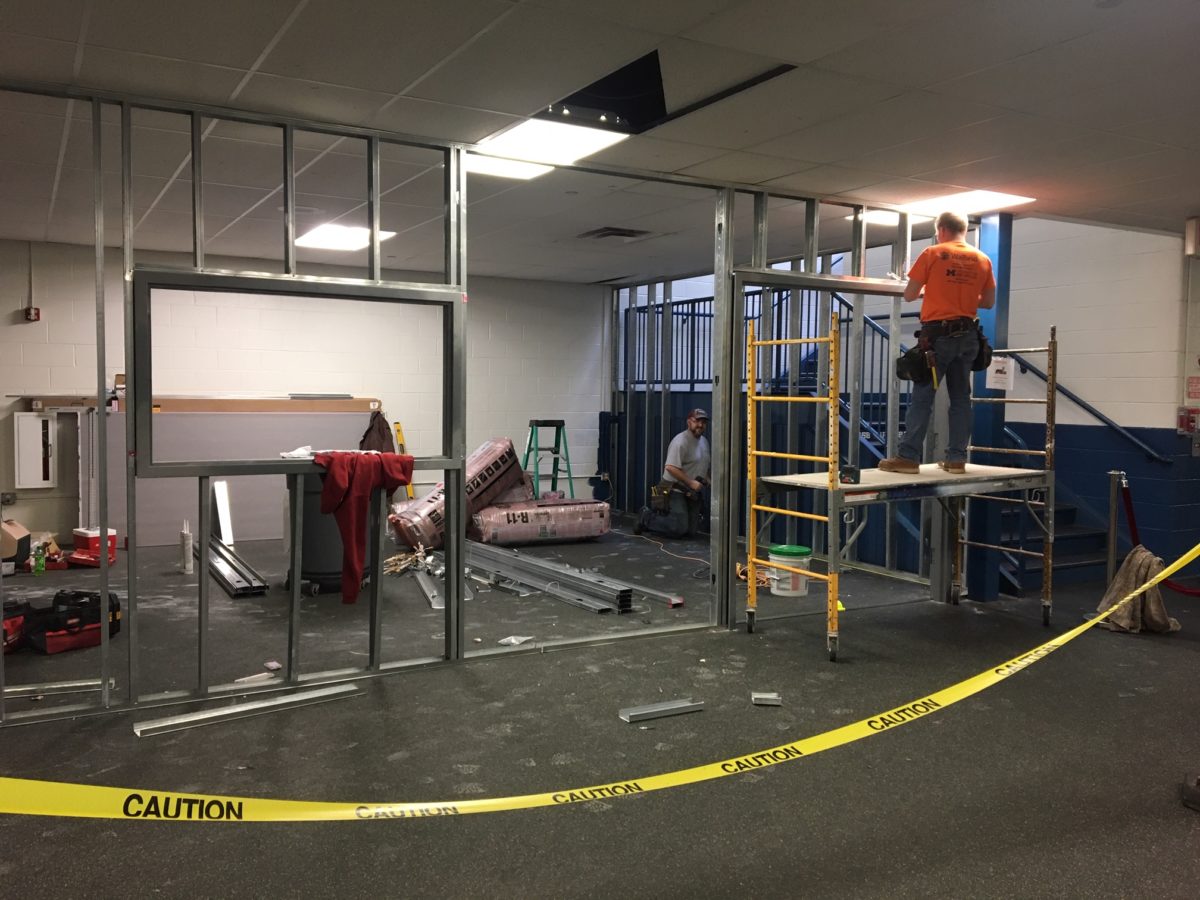 2019 brought a lot of new and exciting changes for Hockey University.  The biggest one being that since we have moved the skating treadmill over to the Cube, we NO LONGER NEED TO WORRY ABOUT MULTIPLE PICK-UP AND DROP-OFF POINTS. YAY!!!! Everyone will be able to drop off and pick up their skaters at the Cube.
The other BIG change is that we will be running double on-ice sessions on Mondays. We've always wished for more ice time for the players, and now that we don't have to "commute" over to Advantage Sports, the schedule is open for more ice time. The Monday Music Skate will remain, and in addition we will have a 2nd hour of ice for small group "lessons" where we will be able to offer the players more individual help with specific skill areas.
We also realize that many of you have participated in Hockey U for a number of years, and we are always working hard to keep the program "fresh" and interesting. Starting in 2019 the High School and Bantam age players will be participating in a boxing workout at Title Boxing, just down the street from the Cube. So the older players will still get to jog!
Last but not least, with 24+ players in each group, the number of times the kids get to do the skating treadmill is 1x every 2 weeks or so. Many of you have expressed a desire to be able to get on the skating treadmill more often.
Over my years of coaching, I can say without hesitation, it is easy to identify the players who attended Hockey U over the summer. Beyond the players returning to their team already conditioned, they are simply the better technical skaters on the team. Skating is the most fundamental critical skill in the game. A strong skater has an immediate advantage over their opponent. Further, Hockey U trained players are the harder working athletes, because they have higher expectations for themselves and their team!
– Coach Kulick (local hockey coach)