Want Results? Get Results.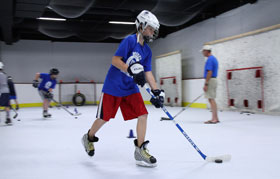 All Inclusive On/Off Ice Training
Our curriculum provides students with the opportunity to improve their skills and overall fitness with the skating treadmill, strength and conditioning, agility training, stickhandling and shooting and more.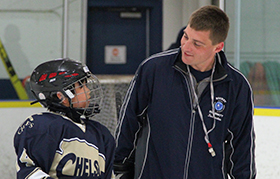 Professional, Full-time Staff
Our fully qualified staff includes professional hockey players, elite trainers from the USA NTDP and coaches who believe in helping their students to succeed!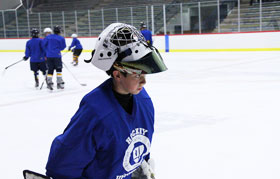 Goaltending Program
Goaltenders will enjoy being treated as equals!.Not only will they have specialized on-ice goaltending instruction, but they will also participate in all aspects of the Hockey University Program